All of the porcelain shown on this website is created by Elaine Kewin, a porcelain artisan. Each piece is signed and dated and can be personalized at your request. I will be happy to take custom orders, just send me an email including your colour choices for hair, eyes and clothes. Depending on the time of the year, custom orders can usually be filled within 4-6 weeks, sometimes sooner. The porcelain receives a minimum of four firings in the kiln.

If you are looking for the versatile pincushion/half dolls, be sure to visit my half dolls. I continue to add new styles of half dolls, especially the unusual ones. You can choose from finished pincushions and accessories on my pincushion page, or buy the painted half doll for your own creation. I now offer some wonderful cross stitch patterns for half doll pincushions from Giulia Punti Antichi designs, a unique family owned business in Italy. I am happy to say that The Sampler & Antique Needlework magazine featured one of Giulia's designs using my Renoir half doll on its cover.
If you like bathing beauties or mermaids, I offer some unique styles on the Bathing Beauties page.
I also offer coastal acrylic paintings, visit my coastal paintings page to see some examples. These are paintings on canvas, surfboards, wooden objects, tote bags and pieces of furniture. Got something you wanted painted?
"From My Collection" page shows various dolls that I have made for my own collection and have now decided to sell.
At this time I am only accepting credit card payments through Paypal or Square, all other payments must be made by check or money order in US $.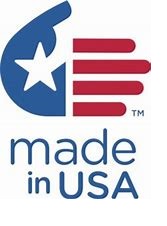 Visit my Facebook page at Brier Rose By The Sea